NMPI's Value Based Delivery Model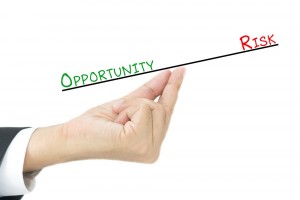 NMPI Mobile Imaging equipment, personnel & supplies are transported to and from the physician's offices/clinics for each date of service. NMPI's Daily Lease includes all necessary equipment and personnel to perform up to 10 Nuclear Stress Tests per day. Your office is responsible for scheduling patients and billing insurance for the tests. NMPI manages every aspect of the exam. We can even help arrange interpretation by a Board Certified Nuclear Cardiologist, if needed. Final, interpreted reports are typically delivered to you within 24-48 hours of testing.
Performance Improvement
NMPI's In-office Nuclear Cardiac Imaging helps improve performance measure scores by:
Increasing access to care through a mobilized, systematized, and efficient delivery model
Providing for preventative patient care with less expense resulting in better patient outcomes
Delivering Cost-effective diagnostic imaging to multiple sites (Patient Medical Centered Home)
Benchmark Improvement
Reduces ER Admissions
Keeps patients in-house & reduces referrals to specialists
Satisfies Patient Experience Dimensions
Increases patient satisfaction
Expedites Patient Care
Reduces Interpretation Time
Improves Patient Outcomes
Decreased patient morbidity
Is Budget Neutral and Revenue Positive
Increases Efficiency scores by preventing ER visits and Hospital admits
Performance Measure Scoring
By 2019 Medicare & private payers will have moved 50% of its payment contracts away from Fee For Service into Performance Contracts. Below is the scoring methodology to be used.
20% – 12 Clinical Process of Care measures: (top 3 measures are call Heart Disease Related.) Heart attack, Heart attack after discharge and Heart Failure
30% – 8 Patient Experience of Care: Experience has shown that patients prefer the physician outpatient setting over going to the hospital for outpatient testing. There is great comfort in familiarity. (Medical Centered Home)
30% – Outcome Measures: Top 2 measures: Heart attack and Heart Failure
20% – Efficiency Domain: Cost per hospital stay for beneficiary. Simply put, know your patients who are at risk for Cardiac Disease by early diagnosis, then through medical intervention, reduce ER admits and Cardiac Events prior to need for hospitalization. The decreased cost per beneficiary will reduce the overall cost per hospital stay by reducing hospital admits.