Cardiac Imaging in Your Office
Nuclear Medicine Professionals provides simple equipment and staff leases, which allow physicians to offer cardiac stress tests in their offices, eliminating the need to refer patients to physicians outside of the practice. This, in turn, allows for greater continuity of care for your patients and dramatically increased positive health outcomes. Revenues generated by the procedure remain within the practice, ensuring better fiscal health. With skyrocketing costs and shrinking reimbursements, physicians are under pressure to develop new revenue streams to maintain thriving practices. In-office cardiac imaging is the single most efficient and effective way practices can add to their bottom line, while significantly improving the quality of care offered to their patients.
Commitment to Excellence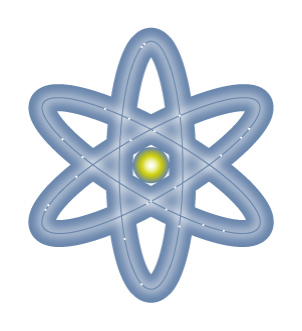 Nuclear Medicine Professions, Inc. is committed to providing physicians with the best staff and equipment leasing in the industry.
Our portable nuclear cameras are state-of-the-art and provide the highest quality imaging available. Our licensed Nuclear Medicine Technologists are specially trained in Nuclear Cardiology and hold Advanced Cardiac Life Support certifications. Our skilled and experienced Medical Assistants work closely with the Technologist to ensure an efficient and pleasant experience for your patients.
Services
Nuclear Medicine Professionals offers flexible equipment and staff leases.
Lease terms range from one visit every six weeks to several visits every week, and everything in between. Your patient volumes dictate the number of visits your practice needs. Our Full-Service Lease includes the cardiac camera, stress ECG, technologist, medical assistant, and all necessary medical supplies. Reimbursement support is provided at no additional charge, as is procurement and disposal of all radiopharmaceuticals. We can even help arrange interpretation by a Board Certified Nuclear Cardiologist with a report turn around time of 48 hours or less.
NMPI was founded as an Employee Leasing Company specializing in Nuclear Medicine Technologists. NMPI knows what it takes to make a great Nuclear Technologist. Whether you need a Technologist for a day, a week, or a month; NMPI will keep your lab running optimally with our licensed, insured and highly skilled locums.
NMPI Provides:
ACR accredited Portable Nuclear Gamma Camera
A licensed/ACLS Certified Nuclear Medicine Technologist to perform Cardiac Stress Tests
A Medical Assistant
Radioactive Materials License
All necessary Radiopharmaceuticals
All necessary medical supplies
If you need someone to interpret your scans, NMPI will assist you in contracting with an independent Nuclear Physician to interpret your scans for you
The most flexible availability in the industry
Highest quality scans
Complete STARK Law, HRS and industry compliance
Professional Liability Insurance